Learn Music

ANYWHERE

ANYTIME

LIVE

FASTER

NOTES

THEORY
India Internet Day
AI-powered India: Vision and Reality
24 Aug 2023: Bengaluru | 25 Aug 2023: Delhi NCR
BENEFITS OF MUSIC CLASSES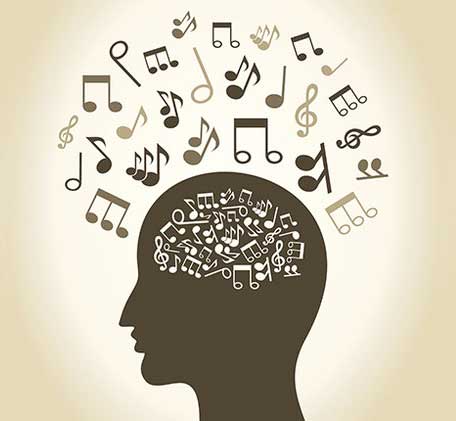 Come, explore the BENEFITS of music. BOOK your appointment NOW!
You will receive a musical evaluation, consultation & advice on how to develop your / child's musical talent.
WELCOME… WE BRING WORLD MUSIC TO YOU
We bring World Music to YOU, in an easy & approachable manner, any time 24 x 7 x 365, any where in the GLOBE!
LORRAINE MUSIC ACADEMY® exists to access and promote the rich heritage of World Music. With this purpose we exist for all those who love music and desire to learn and play a musical instrument. In our music classes, we teach you how to play the Piano, Electronic Keyboard, Guitar, Violin, Drums, Singing, Band Show… We have a faculty of internationally qualified musicians. Here our team of musicians are trained under the able guidance of Lorraine Fiona Aloysius, our Creative Director & Principal. We teach western classical, pop, rock, jazz, etc music to children and adults.
LORRAINE MUSIC ACADEMY® is focused on World Music Education. We desire to build a state-of- the-art World School of Music. Here we focus on music learning from the very basic level, building strong foundations, in order to reach global standards. Moreover, we also desire to bring about a fusion of Western and Indian music. Further, we have a firm belief in our students. We indeed believe that if our students can talk, then they can sing. It is also our belief that if they can write, then they can draw. We surely believe that if they can use their hands, then they can play a musical instrument.
Learning music at Lorraine Music Academy® is great fun. Here, learning music enables you to learn the foundations of music in the proper way. Thus our music classes enable you to perform confidently in front of people at home, at parties and at public gatherings, events and concerts.
We touch lives through Music
Touching lives through music Lorraine Music Academy® exists to revive the rich custom of world music. Thus, we bring harmony to children, their families and the people at large too. Indeed, Lorraine Music Academy® serves the community through musical learning and education, workshops, recitals, concerts, public shows and performing arts.
For this purpose, Lorraine Music Academy® puts together frequent Concerts / Workshops / Public Performances. We do this to share the winning spirit of love, joy, peace and harmony. Thus, we inspire children and adults to take up learning to play a musical instrument and sing. Therefore, through our music classes, we wish to provide children with social, educational and skill development chance. As a result, we also aim to promote in them a sense of self-esteem, achievement and pride. Here we maintain a special learning environment. Hence, the setting is designed in order to provide a rich and pleasing musical experience for each student. Our students include children, teens, youth and adults.
CERTIFICATES, EXAMINATIONS, ACCREDITATIONS
&

AFFILIATIONS
Discover your hidden musical & creative talent!
BOOK your appointment NOW for your Online Musical Evaluation session.
Certainly, we will help make your musical dream come true!
Greek thinkers Plato (4th / 5th Century BC) and Aristotle (4th Century BC) agreed on something very crucial. In order to produce the right kind of person, the two foremost pillars required are "Music" & "Sports / Gymnastics".
Music for the discipline of the mind
Sports for the discipline of the body
Music learnt the right way is being looked at as an intellectual pursuit, which is fundamental to education. Hence, just as a student learns math, he / she should have a basic knowledge and grasp of music. While age old beliefs are coming back to life, at the same time modern research is important. Indeed, recent research has proven that learning music significantly improves memory, concentration, spatial thinking, and creativity. Moreover, music education is looked on as a spiritual and emotional essential for today's stressed out generation. Therefore, music learning is vital for both children and adults.
We believe that good physical health is not just the absence of disease.
Mental health and physical health are closely connected. Our thoughts, feelings and behaviors affect our mental and physical well being.
We recommend you to start learning a musical instrument whatever your age. Since ancient times, music has been employed as a cure for mental and physical wellness. The great ancient philosopher, Pythagoras, prescribed musical scales on different modes to treat different ailments.
eMPoWeRiNG CHiLDReN & aDuLTS To DiSCoVeR THeiR HiDDeN MuSiCaL TaLeNTS
Our experience over the years confirms that children who learn music achieve a significantly higher level of excellence in anything they do.
"Music is food for the soul. For example, good food and good exercise gives you good physical stability. Likewise, a good diet of the right kind of music gives you mental, emotional, intellectual and spiritual stability. Thus, music helps the creative process and sparks the imagination and ideas. When this musical imagination and experience of singing our National Anthem is ignited in a group circumstance, we have the most extraordinary power to change young lives for positive living and nation-building." – Aubrey Aloysius, founder of the Lorraine Music Academy®
The CSR initiative of Lorraine Music Academy® focuses on supporting lamp trust®'s cause of building Responsible Citizenship through Nation Building Projects utilizing Music, Art & Culture based on Fundamental Duties of every Citizen of India, as detailed in Article 51A of the Constitution of India. Please click on the link below to join us in supporting lamp trust®'s Nation Building Projects utilising Music and the Arts – Performing Arts, Visual Arts, Literary Arts.
Fundamental Duties of every Citizen of India:
"It shall be the duty of every citizen of India to abide by the Constitution and respect its ideals and institutions, the National Flag and the National Anthem."
– Article 51A(a) of the Constitution of India
"It shall be the duty of every citizen of India to cherish and follow the noble ideals which inspired our national struggle for freedom."
– Article 51A(b) of the Constitution of India
Our Latest Video
Click below to view our YouTube Channel. Here you will find videos featuring students of Lorraine Music Academy®, citizens of India and Professional Performers. These also include singing, playing various musical instruments, dance performances and performing arts presentations. Further, it also includes highlights of our Nation Building Project "Come India Sing…"